Living with Strangers: How to Find Flatmates at Uni
Posted on 19 October 2021
So you've found student accommodation for uni at a great price, but you need someone to share it with. None of your mates are going to the same uni, so you won't be able to live with them, and you don't want to end up sharing a flat for a whole term with a random person you don't get on with. What to do? We have some ideas! Keep reading for our top 5 tips on finding flatmates at uni!



1. Add yourself to flatmate finder Facebook groups




Head to Facebook and search for a group for finding flatmates in your city. For example, say your student accommodation is in London. Type in "London Flatmates" in the search bar, and add yourself to every group that pops up. When you search a group on Facebook, it will tell you how many posts are in that group per day, so you can tell how popular the group is. The more popular it is, the more likely you are to find good posts and get a response. You can then search the group for other people looking for a flatmate, as well as create your own post looking for a flatmate. Using Facebook to find flatmates for uni is a good idea, because you can look at peoples' Facebook pages to verify that they have hobbies, a job, and/or friends who like and comment on their posts - i.e., not a total weirdo! You can also peruse their profile to find out common interests and see if they seem like someone you would get on with.

2. Use an online flatmate finder



In addition to using Facebook flatmate groups, you can also use an online flatmate finder, such as Spareroom. Simply type in the city you're looking for student accommodation in, and start searching through potential flatmates!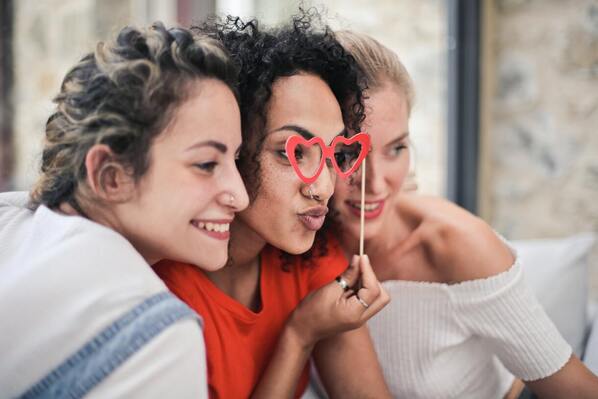 3. The power of social media

Even if you don't have mates who don't go to your uni, you'll probably know someone who knows someone who's looking for a flatmate in your city. Post a call for flatmates on your Facebook page, Instagram story, Instagram page, or even Twitter, and ask your mates to connect you with people who are looking for flatmates in your city. Like using Facebook, this is a good way to "vet" people before agreeing to live with them, because if your mates recommend them, you are more likely to get on with them!
4. Word of mouth


Let your mates know you're looking for flatmates and ask if they know anyone! Send out a few texts and see what happens. It can't hurt!



5. Ask around at uni
Put up flyers on bulletin boards at your uni looking for flatmates, and don't be afraid to take and reply to other flyers that people put up looking for flatmates. If your university has housing fairs, attending these can also be a good way to find flatmates.

When meeting potential flatmates, remember to trust your instincts! If you instantly think you won't get on, you're probably right. Taking a look at their social media to get a sense of the kind of person they are is also a good idea before you agree to live with them.

Need help finding student accommodation for uni? We have affordable flats all over the world! Check it out!