On a Budget? Sheffield Is the Best City for Students in the U.K.! Here's Why.
If you're thinking about studying in Sheffield next term, you're making a great decision. More than 60,000 students from 150 countries have made Sheffield their home while they attend university. There are several reasons why Sheffield is so popular among students. Keep reading to find out what they are!
1. It's student budget-friendly

All uni students know that eating ramen in your dorm upwards of 4 times a week is just part of uni life. This rings true basically anywhere you choose to study. However, you could potentially knock your ramen intake down to 1 or two if you pick a cheaper city to study in! According to the Royal Bank of Scotland's 2022 Student Index, Sheffield is the most affordable city for students in the U.K. The index calculates affordability based on students' average monthly income as well as typical student activities and a student's average monthly income.


2. There's a high student employment rate

When most people graduate from uni, they hope their ramen days will soon be over and that they'll easily be able to land a job. Unfortunately, landing a job after uni can sometimes take years. However, according to The Times and Sunday Times Good University Guide 2019, that is not the case in Sheffield! The study reported that 85 percent of students who graduate from Sheffield are able to get "graduate-level employment" six months or less after they graduate from uni and begin their job hunt.


3. It's full of budget-friendly bars and restaurants
Sheffield is well-known for its many pubs and clubs that are typically full of students. What's more, many of these drinks and food at student-friendly prices. For example, lots of students hit the bars on Carver Street for a good night out without breaking the bank. Many Sheffield bars also have student nights. These usually feature specials designed with Sheffield's many students in mind!

There are also lots of inexpensive restaurants in Sheffield that offer a meal for £11, or a similar price. Additionally, because Sheffield is known to have so many students, lots of restaurants and other attractions are known to offer student discounts to its student patrons.

4. ...and also many activities students can do completely for free
Sheffield is home to many fun, free attractions. A short 30 minute drive away from the Sheffield city centre, Peak District National Park is a popular place for students and outdoor enthusiasts alike. Visitors can hike around, go for a bike ride, and maybe even see some wildlife. It's free to enter the general area of the park.

The Sheffield Winter Garden is free to visit as well, and located only a few minutes from the city centre. Inside the garden, students and other visitors can expect to see more than 2,500 different plant species from all over the world!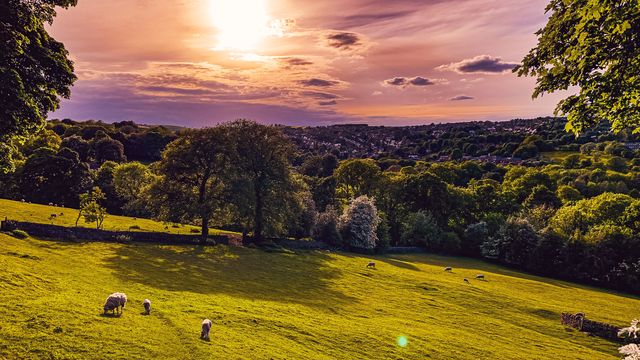 5. It's easy and inexpensive to get around
Obviously, picking student accommodation close to your uni will make your life easier. However, uni is not the only place you will have to go. It's also important to select student accommodation that's close to supermarkets, your place of work, and other places you have to go in a typical week. Luckily, Sheffield is very walkable, and easy to get around without driving a car or taking a tram. If you do have to take the tram, a day ticket costs less than £4.
Ready to search for student accommodation in Sheffield? Dorms.com has over 2 million beds listed all over the world, and lots to choose from in Sheffield.