How to Choose the Best Student Accommodation in London
When you first begin looking at uni housing, the vast amount of choices might be a little overwhelming. We hope this guide might help make the process a little easier!
Only Consider Student Accommodation Close to Your Uni
You don't want to live too far away from your university, so only check out ones that are relatively close by. Ideally, your student accommodation will be within walking distance to your uni, especially if you don't have a car. Depending on where in London your uni is located, many uni housing might be easily accessible on the tube. A tube journey of 30 minutes or less from your accommodation to your uni is pretty typical.
Public transport to and from most unis is by underground or metro. Some lines, such as the Jubilee line, run overnight. This will make it super easy to get back to your uni accommodation from nightclubs or a late-night study session at the library.
What's more, the closer your uni accommodation is to your uni, the more likely you are to be able to find a study buddy, potential roommate, or other new peers.
Decide Which Kind of Neighbourhood Vibe You'd Prefer
Before you settle on which uni accommodation to live in, do some research on London's main student neighbourhoods such as Central London, Shoreditch, and Wembley. This will help you determine the type of neighbourhood you would prefer. If, for example, you want to be in the centre of the action, select a neighbourhood with lots of bars, such as Brixton. If you would prefer peace and quiet, choose a less lively neighborhood, such as Kew.

Determine Your Budget
Typically, student accommodation in London ranges in price from £175 per week to £750 per week. When you're figuring out your budget, make sure you factor in the cost of living as well. Before you select which student accommodation you'll live in, notice if the weekly cost includes utilities such as gas, heating, water, and WiFi. Many uni housing do include these in the weekly price of rent.

Also factor in the cost of your parking spot, metro fare to and from uni, and any other weekly costs you're likely to have (such as groceries from the supermarket).
Security is Key (literally!)
Like a key - get it?! Anyway, security is another vital factor you must look at when determining where to live. It would be best if you can visit the uni accommodation before deciding to live there and decide whether or not you feel safe. For example, is the uni accommodation in question a large block with a night concierge, or does it just have CCTV?

Also, do you feel safe walking around the neighbourhood? This one is especially important if you'll be taking classes at night or if you get off work late. If you can't see yourself walking around your neighbourhood at night, you should pick a different neighbourhood.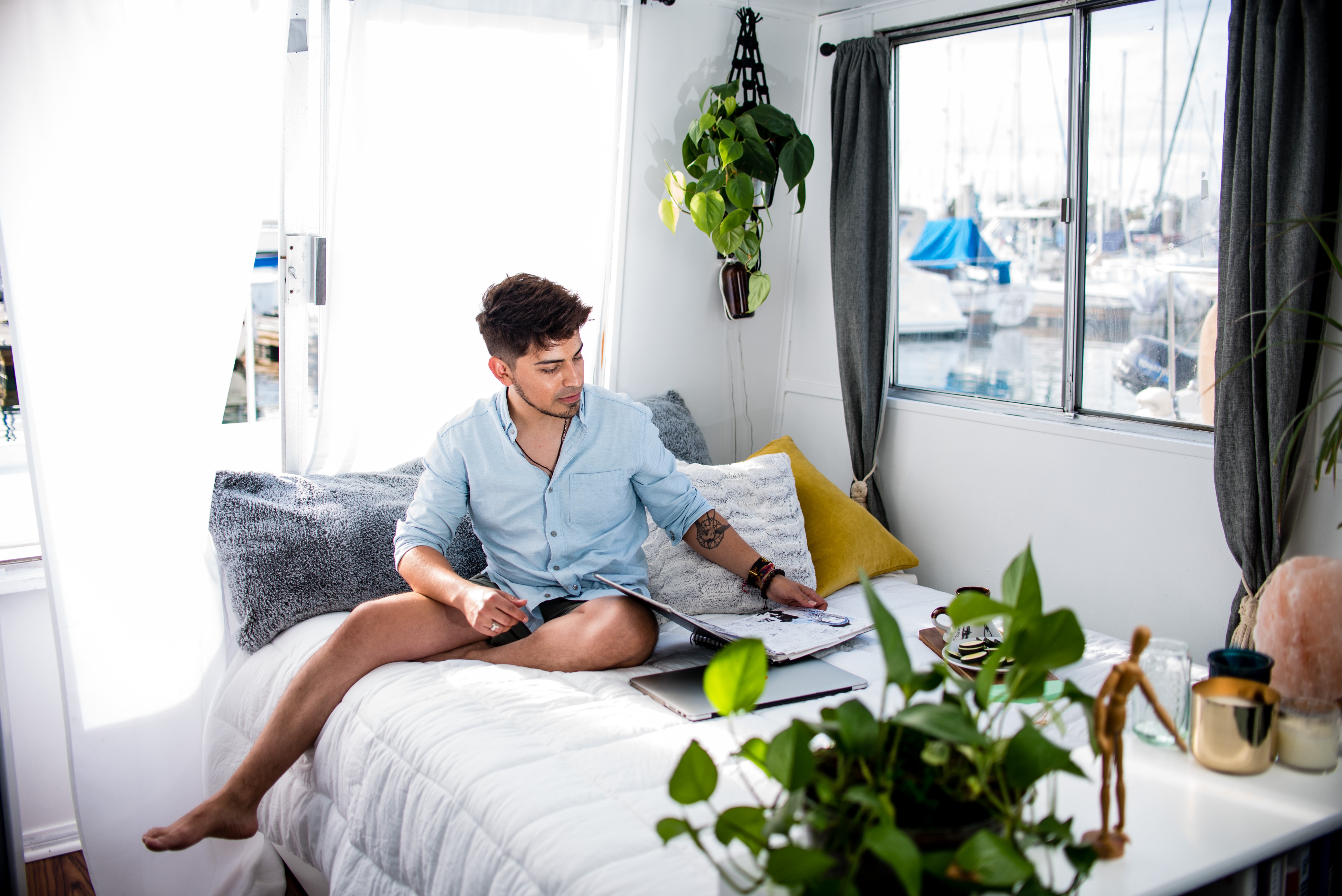 You can use Dorms.com to help you find the best student accommodation in London! Simply type in "London" on the search bar on the first page and plug in the dates you'll be needing housing. (For example, 20 September, 2021 until 20 December, 2021). You can then use the buttons at the top of the page to filter all the uni accommodation by price, best for nightlife, best for sightseeing, safest, and many other categories!