Anerica del Sur Hostel Calafate is 10 minutes from the main Aneniue. We have a panoramic view of Lake Argentino and the Andes Mountains.
Our Hostel is in a very quiet neighborhood, two blocks from the main avenue. It has a beautiful view of Cerro Calafate. It is 10 minutes walk from the center with its comercial area.
Very large hostel with a welcome and service for top activities and excursions. Breakfast is really good. You have options. The restaurant in the hostel is really good and plentiful. The dorms are nice and fairly clean. The view from the hostel is sensational. The only downside is the smells of frying and barbecue present in the living room evenings that permeate the clothes and the fact that people do not clean the kitchen equipment well.
Radiant heating, private bathroom, atmosphere, confortable beds, nice breakfasts.
Good location, good staffs.
structure, view, care
It is a really good hostel chain, cozy lounge, helpful staff, able to pay at the end of your stay, clean the room every day, breakfast is as everyhwere in South America, small rooms of 4 beds, private bathroom. You get everything, you need here.
I like this hostel because the staf is friendly and the hostel is big. It is easy to interact with other backpackers.
The hostel is recent, clean. Big bathrooms
Not so bad
Lot of showers and toilets, always someone in reception
Very average
Near to the local museum. Next to the main restaurants and cafes, supermarket and oil station.
Good location and nice staff. Thank you.
Noisy ! Badly managed kitchen! Good location!
Great hotel very well located
Cleanliness of the room Big kitchen Good location
I liked the building as such, its location and helpful staff.
Hostel
Situated a 10-minute walk from the heart of El Calafate, this inn offers both private and dormitory accommodation and provides an ideal base for exploring beautiful Patagonia with its lakes and glaciers.
Hostel
Schilling Hostel Patagonico is a family-run hostel in the centre of El Calafate. It offers pleasant accommodation and free WiFi throughout the hotel. Rooms at Schilling Hostel Patagonico feature traditional stonework walls and local décor.
Hostel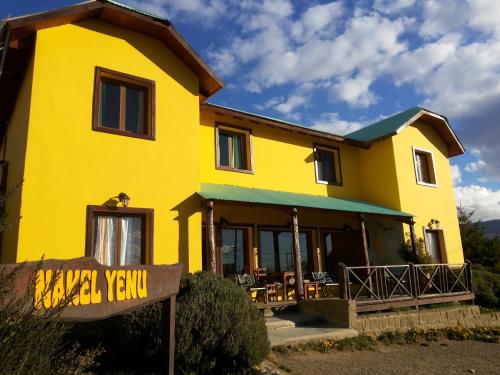 Posada Nakel Yenu is a hostel nestled against a Patagonian Mountain backdrop. It offers budget accommodation with free Wi-Fi and panoramic views of Argentino Lake and Calafate Peak.
Hostel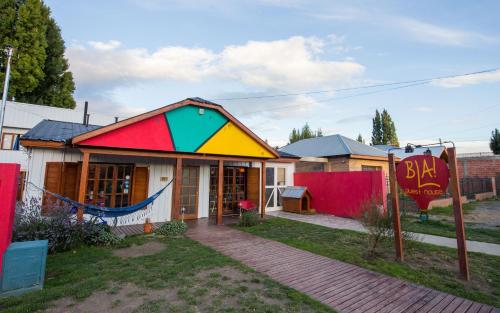 Bla! guesthouse is a full of joy and entertainment space, we are delighted to show our guests the beauty of our home. We offer cozy accommodation, breakfast, 24 hs service and touristic information at the front desk.
Hostel
Set in charming Patagonian old houses overlooking Argentino Lake and the Andes Mountains, Hostel I Keu Ken offers rooms with free Wi-Fi, and breakfast only 5 minutes from Downtown Calafate. Common kitchen and BBQ facilities are available.
Landlords and property managers
Register now your hostel on our brand new Extranet.