The highlight of this hotel is its fantastic location in 7th arrondissement. It has a great atmosphere filled with students from the nearby Université Lumière Lyon 2 and is right next to Rhône river which is just 300 metres away. You can get to Saint Exupéry airport via the RhôneXpress from the Part Dieu station: train departures are every 15 minutes and it takes only 29 minutes journey time.
Alter'hostel is near by Saône river so you'll enjoy the boats and the best view to the Basilica Fourvière, symbol of Lyon. We are very close to subway station, to a departure by boat to the old town and the area is located on the bike road.
4 people at reception but only one taking care of customers. Consequence: at least 10 minutes of waiting to collect my key after a long tiring trip. I wanted better, much better. I would also have appreciated having access to a breakfast / buffet before leaving the hostel in the morning but it was too early so I was treated to a pretty infamous coffee.
The hostel was very comfortable, the facilities are large, you can cook, you can have a drink, you can relax without disturbing the roommates. On the other hand, the room is very good, the duche wide and the cleaning service efficient.
I think you could improve the check in and out, because I stayed 2 nights, and we have to wait a lot time for check in on the 2nd day.
.
Luxurious dormitory, with a very clean hostel. We lack nothing. Pleasant staff. To do again Top quality price ratio
The general assessment is a 10. From this general assessment, the attitude, the treatment, the kindness and the helpfulness of the people that make up the team that leads this participative shelter stand out. I, almost 3 days I was, I felt like family. The organization of the kitchen and the pantry is great and the atmosphere excellent.
I had a very good stay in Lyon. The staff at the Alter Hostel is very helpful, attentive and humorous. The ecological project that the inn wants to highlight is felt everywhere in the place, which gives it a unique and warm atmosphere.
Well located hostel near the Saone Friendly and welcoming atmosphere Very good!
I came to this hostel and I think the staff is good with a good attitude. The breakfast is good, the rooms are clean and the bathrooms too, I think this hostel besides being well located is an opportunity to seize if we seek a roof on Lyon :)
Took a lunch the croissants was not fresh was hard
Hostel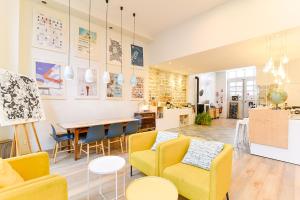 Featuring a terrace, SLO Living Hostel is located in Lyon, 1 km from Place Bellecour and 1.5 km from Lyon's Old Town. A 24-hour reception and free WiFi access is available.
Apartments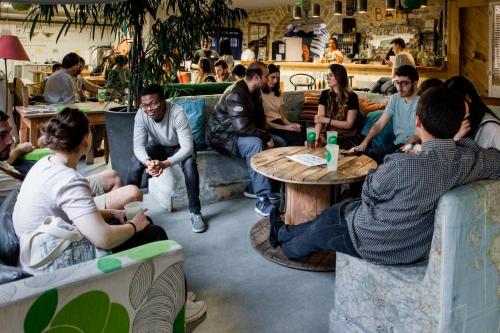 The property used to be a discount funitures and clothes store. We made 9 month of renovation to create the Flâneur, and re-use some of the materials already on site.nnWe wanted to keep an ecological point of view in the...
Hostel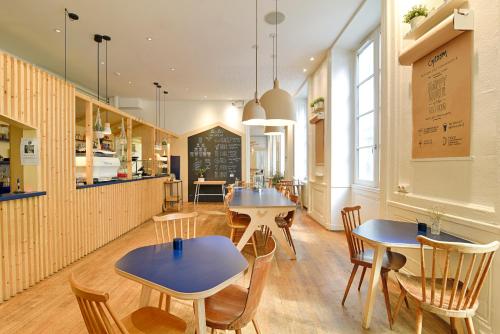 Situated in a 19th-century building in Lyon, Away Hostel & Coffee Shop is located a 6-minute walk from Place des Terreaux and a minute-walk away from the nearest metro station. Free WiFi is available throughout the property.
Hostel
ho36 Hostel property is located in Lyon, a 15-minute walk from Place Bellecour. Guillotière metro stop is 350 metres from the hostal, which provides direct access to both Part Dieu and Perrache train stations in 10 minutes.
Hotel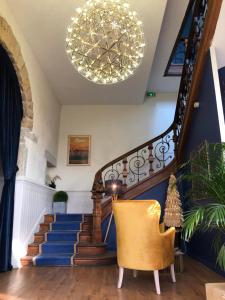 Located in the historic centre of Lyon, in a building dating from 19th century next to Place Carnot, Hotelo hotel offers accommodation with free WiFi and a 24-hour front desk.
Aparthotel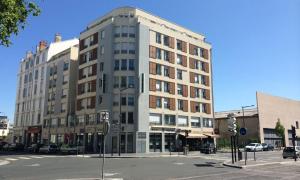 Bed In City - Le Virgile is a residence offering en-suite apartments, each with a kitchenette and a TV. It is located 300 metres from Debourg Metro station in Lyon.
Landlords and property managers
Register now your hostel on our brand new Extranet.