Central location , close to main attractions , public transportation , easy reach from the airport.
You can reach Taksim in 15 mins. - Sultan Ahmet ( Old City) in 20 mins. by public transport. Ferry port ( To the Asian side 10 mins by ferry, kadıköy 25 mins. by ferry) Ortaköy Yıldız Park Maçka Park Dolma Bahçe Palace Sultanahmet area is 9 km away Ataturk Airport is within 25 km.
Our hostel is located in the very centre of the city. This location allows you to be at the centre square (Taksim Square) 6-7 minutes by walk and gives you chance to get any kind of transportation (metro, bus, tram, ferry) only by walking distance.
Our facility is situated in Kumkapı which is a unique historical area of fisherman restaurants, blended with Armenian and Ottoman architecture. We are close to all major destinations and transport facilities: Hagia Sofia and Sultan Ahmet, Grand Bazaar are 15 min away, Public transport: T1 tram and M1 & M2 & Marmaray are 10 min away. We are situated close to everywhere!
Convenient location, affordable, best value for money! Great view2s from the rooftop while enjoying your breakfast. The staff are not only professional and helpful they also become friends.
Excellent location easy access to the historic center. They have a beautiful terrace bar and dining area and nice bunk beds with storage.
I would go back anytime if I had to go back to Istanbul. By cons, I would ask to have a room that overlooks the street and not on the back of the hotel. There is a henhouse and I could not sleep on the weekend because of the roosters who were singing (rather screaming ..) all night long.
The Hanchi Hostel is really great at every level. With a 24 hour reception, security is well managed. The staff is very available and nice! The premises are clean and the common areas are very pleasant, with a roof top, a lounge (access to netflix), and a kitchen. The hostel is in a nice neighborhood, 10 minutes from the Grand Bazaar and the Beyazit tram station. We are very satisfied with our stay at The Hanchi Hostel.
Inn where you feel at home, safe. Very welcome with a good knowledge of Istanbul, so very good advice to visit every corner of the city and also eat the best things! The beds are very comfortable!
The staff is extremely supportive. It accommodated us though we reached early and allowed to keep luggage even after check out. Also the location is pretty close to metro and other sights to visit. I would highly recommend a stay here.
The hostel is located in a very lively area of ​​Istanbul, instantly plunging the traveler into the warm atmosphere of the city. Also near the touristic points of the Golden Horn (Hagia Sophia, Blue Mosque, Grand Bazaar etc.) The staff is very welcoming, accommodating and available. Nevertheless, we were particularly disappointed by the cleanliness of the toilets, very dirty at any time of the day.
Mevlana museum 1km Galata tower 1.5km Spice Market 2.5km Grand Bazaar 3km Blue Mosque 4km Saint Sofia museum 4km
Our ocean view rooms in Hostel over look the Asian side of Istanbul, Princess Islands, the Marmara Sea and the small Hagia Sophia. Surrounded by the main sightseeings like Blue Mosque, Little Hagia Sophia, our Hostel is in walking distance to all main attractions.
The hostel is extremely well located in the city, in the heart of the lively district, with all transport nearby. The manager is a friendly person who will give you good advice and facilitate your stay. You will be in a friendly and jovial with a staff to care. Due to the passage of a large number of people, the dormitory has not aged well but remains suitable for all.
Ahmet and all the staffs were really helpful. Actually if you're in somekind of rush and you haven't booked already, you just have to come and book at the receptionist.
Ahmet was the most helpful host we met. We really appreciated his help and advise on what to do, assisting in booking travel & accommodation in Turkey.
The place is centrally located and easy to get to as it is on the last stop of the airport bus. The owner is extremely helpful and will do his best to make your stay pleasurable. I really enjoyed the great atmosphere and the friendly staff Hope to book this place again when I'm back in Istanbul.
the location
we forgot a bag with tiaras, did you find it?
Had an amazing time in this hostel for my first trip alone ! So glad to have chosen Cheers Lighthouse, hoping to come back one day !
Hostel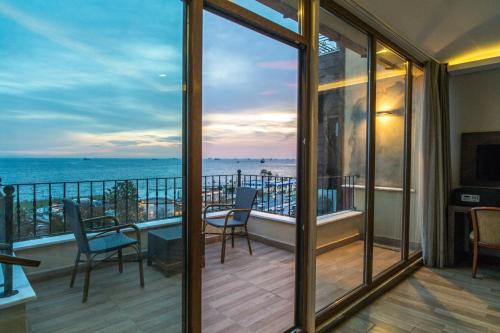 This intimate Art Deco-style hotel has a rooftop terrace with views of the Sea of Marmara. It is quietly located, less than 400 metres from Blue Mosque and Hagia Sophia. Free Wi-Fi and satellite LCD TV are available in all...
Hostel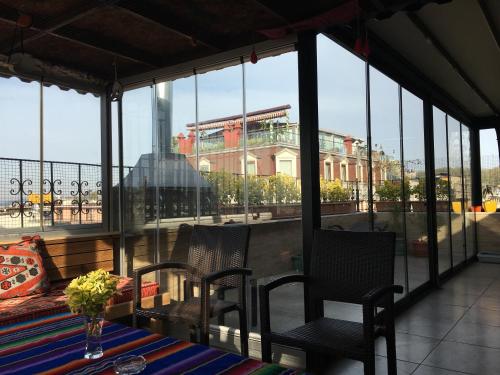 This hostel in the heart of Istanbul is just a 5-minute walk from the Blue Mosque and Topkapi Palace. The terrace café serves a local and international breakfast. The rooms at the Second Home Hostel are simply furnished and include...
Landlords and property managers
Register now your hostel on our brand new Extranet.